Project Coordinator
Adele Curness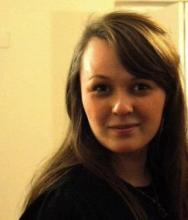 Adele Curness is the Research Manager for the Dahrendorf Programme and Coordinator of the 'Europe in a Changing World' Project. She has recently completed a DPhil in Byzantine Studies at the University of Oxford, during which she held the A.G. Leventis Graduate Scholarship, as well as the Royal Historical Society Fellowship at the Institute of Historical Research, University of London. Her research focuses on the Byzantine theme (province) of Calabria, in southern Italy, and on the ways in which the folklore written about Calabrian saints in the tenth and eleventh centuries illuminates the complicated relationship between southern Italy and the wider Byzantine imperial project. More broadly, she is interested in the history of spatiality, ecocriticism, and Italian diaspora experience.
Faculty
Professor Othon Anastasakis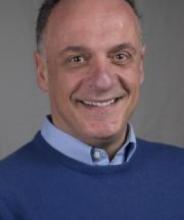 Othon Anastasakis is the Director of the South East European Studies at Oxford Programme (SEESOX), at St Antony's College; a Senior Research Fellow at the Department of Politics and International Relations, University of Oxford; and the former Director of the European Studies Centre, at St Antony's (July 2012-October 2015). He teaches South East European politics, as well as European politics. His research interests include transition and democratisation in South East Europe, the EU's eastern enlargement, Greek politics and foreign policy, European extreme right politics, and EU-Turkey relations.
Professor Paul Betts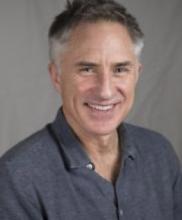 Paul Betts is a professor of European history at St. Antony's College, Oxford and Co-Director of the Dahrendorf Programme. His research and publications centre on Modern European Cultural History in general and 20th Century German History in particular. He is especially interested in the relationship between culture and politics over the course of the century, and has worked on the themes of material culture, cultural diplomacy, photography, memory and nostalgia, human rights and international justice, the history of ideas and changing notions of private life. His recently published books include Socialism Goes Global: The Soviet Union and Eastern Europe in the Age of Decolonisation, jointly written with James Mark et al, and Ruin and Renewal: Civilizing Europe after World War II, which was awarded the Jacques Barzun Prize for Cultural History by the American Philosophical Society.
Professor Timothy Garton Ash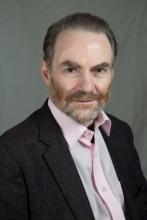 Timothy Garton Ash is Professor of European Studies, University of Oxford, Isaiah Berlin Professorial Fellow at St Antony's College, Oxford, and Co-Director of the Dahrendorf Programme. He is a Senior Fellow at the Hoover Institution, Stanford University. He is the author of ten books of contemporary history and political writing, including most recently Free Speech: Ten Principles for a Connected World and a third edition of The Magic Lantern: The Revolution of '89 Witnessed in Warsaw, Budapest, Berlin, & Prague, with a new chapter analysing developments over the last 30 years. He also writes a widely syndicated column on international affairs in the Guardian. In 2017, he was awarded the International Charlemagne Prize for services to European unity.
Professor Hartmut Mayer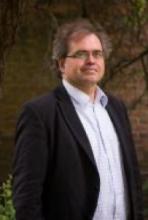 Hartmut Mayer joined the European Studies Centre as Director on 1 September 2017. He is also a Fellow and Tutor in Politics at St. Peter's College, University of Oxford, where he has been teaching politics and international relations since 1998. Hartmut also serves as the Acting Director of the EUROPAEUM, a consortium of leading European Universities. In addition, he has held an Adjunct Professorship in European and Eurasian Studies at Johns Hopkins University, SAIS Bologna since 2014, and has taught International Relations in the Hong Kong Fellows' Programme at the Blavatnik School of Government since 2016. He is also a Region Head for Europe at Oxford Analytica, a global consultancy, in a freelance capacity. His main academic interests are diplomatic history, German and EU politics, international relations theory, EU-Asia (in particular Japan), European responses to Rising Powers, and Comparative Regionalism. His most recent publication, written with Paul Bacon and Hidetoshi Nakamura is The European Union and Japan: A New Chapter in Civilian Power Cooperation?
Professor David Priestland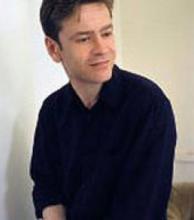 David Priestland is a professor of modern history at St Edmund Hall, Oxford. His early research was on the History of the Soviet Union, concentrating especially on the relationship between ideology, politics and political culture in the interwar era, and the origins of the Stalinist repressions of the late 1930s. He then expanded his focus to explore the history of global communism. He now focuses on the history of two of the most influential global ideologies of the twentieth and twenty-first centuries, communism and market liberalism ('neoliberalism'), especially in the communist and post-communist worlds. His first book on the topic, Merchant, Soldier, Sage: A New History of Power was a book-length essay on the rise of market cultures in global history and their competition with other value systems, and it sought to reconcile a cultural history with a historical sociological approach to the subject. He is now working on the history of market liberalism with special reference to the former communist world, again exploring how market liberal ideas and practices interacted with their competitors.
Students
Abid Adonis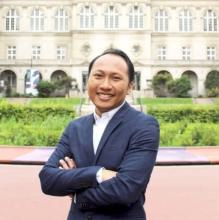 Abid Adonis is a DPhil candidate at the Oxford Internet Institute, supervised by Professor Luciano Floridi. His research aims to understand digital sovereignty as an idea and practice, by investigating how digital sovereignty reshapes international politics, particularly among great powers. His research interests also include international relations and technology, the politics of cyberspace, and digital statecraft. Prior to joining OII, Abid studied for a dual master's degree in International Affairs at Sciences Po and the London School of Economics and Political Science (LSE). He earned his Bachelor of Social Science at the Department of International Relations, Universitas Indonesia. Abid is also a junior researcher at Abdurrahman Wahid Centre for Peace and Humanities, Universitas Indonesia (AWCPH UI). He is a co-founder of Foreign Policy Community of Indonesia at Universitas Indonesia (FPCI UI) and LSESU Association for International Peace and Security (LSESU AIPS). Abid is also a part of Podcast Bebas Aktif, a leading International Relations podcast in Indonesia.
Julia Carver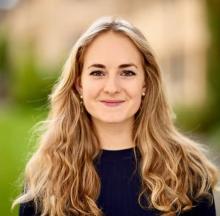 Julia Carver is a DPhil candidate in International Relations at the University of Oxford, under the supervision of Dr Robert Johnson and Professor Dominic Johnson. Her research is jointly funded by the Grand Union DTP (Economic and Social Research Council) and Nuffield College, and it explores the interplay between geopolitical strategic thought, sovereignty, and the development of cybersecurity policy by the European Union. She is particularly interested in understanding how the EU's relationships with other actors (as well as the goals of its own Member States in that policy domain) have shaped relevant EU policy developments in cybersecurity.  Her project expands upon the research she undertook while reading for the MPhil in European Politics and Society programme (at Oxford's DPIR). Prior to graduate studies at Oxford, Julia obtained a BA in Political Studies and World Language Studies at Queen's University, Canada, as the recipient of a major national scholarship. At present, she leads the Cyber Strategy and Information Working Group at the University of Oxford's Changing Character of War Centre.
Jan Farfal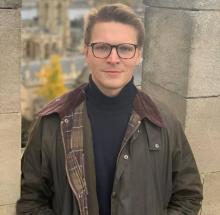 Jan Farfal is a DPhil candidate in Area Studies (Russia and East Europe) at the University of Oxford. His project examines the ways in which emigré journals addressed their home societies behind the Iron Curtain, with a focus on the most prominent Polish, Czechoslovak and Yugoslav democratic centre-left emigré journals in the post-war period, including their legacies in the post-socialist transition. Jan's broader interests include intellectual history related to the 'Iron Curtain' and the contemporary identity disputes experienced in the former Eastern Bloc. Before starting his doctoral studies, Jan worked in Public Affairs sector and was awarded an MPhil in Russian and East European Studies at the University of Oxford (2016-2018). He is the secretary of St Antony's International Review journal and works as a teaching assistant at the Faculty of History and the Department of Politics and International Relations, University of Oxford.
Carys Howell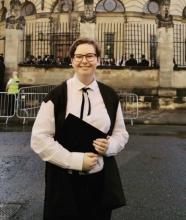 Carys Howell is currently completing an MSt in British and European History (1700 to 1850) at the University of Oxford, after finishing her undergraduate History degree in June 2021 at the same university. Her current research focuses on the British government's management of immigrants and questions around migration in the aftermath of the French Revolution, with particular emphasis on the role of the Alien Office in enacting resulting policies after its foundation in 1792. Going forward, she hopes to complete a DPhil in Modern European History conducting similar research to her Master's but situating this two centuries later, in order to explore the extent to which questions about immigration factored into Western European attitudes towards the collapse of communism and the rise of Eurocentrism in the 1990s (especially in relation to Switzerland, Austria and Great Britain).
Talia Kollek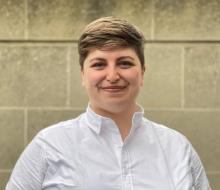 Talia Kollek is a DPhil candidate in Area Studies (Russia and East Europe) at the University of Oxford. Her research focuses on civil society in Russia and Eastern Europe and how, over the past decade, restrictions around the world have resulted in a 'shrinking space' for civil society. Talia's research investigates how organisations navigate increasingly challenging environments to continue their work, and how governing bodies such as the EU can support these efforts. Her master's thesis at the Higher School of Economics in Saint Petersburg was on Soviet hockey, examining the ways in which sport is used to construct broader ideological frameworks. Her undergraduate work at McMaster University in Canada focused on historical narratives in the Russian education system.
Josef Lolacher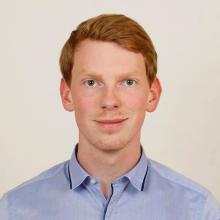 Josef Lolacher is a second-year MPhil student in European Politics and Society at the University of Oxford. Before coming to Oxford, Josef studied political science and psychology at LMU Munich, and worked at the German Consulate General in New York and the Chair of International Relations at the Geschwister-Scholl-Institute for Political Science in Munich. He is particularly interested in the effects of populism on liberal democracy, the state of democracy in the European Union and how the European Union is perceived as a promoter of liberal democracy, the rule of law and human rights outside of Europe. In his master's thesis, he looks at populist parties in government and examines the extent to which they can deliver on their campaign promises once in office and thus influence public policy.
Alexandra Solovyev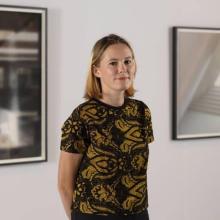 Alexandra Solovyev is a DPhil candidate in History of Art at the University of Oxford. Her doctoral research is focused on the visual culture of the British railways in Ottoman Anatolia during the nineteenth century. She is interested in policy around the repatriation of artworks and cultural artefacts and in the historical origins of these contemporary issues. Alexandra received a BA in Art History and Archaeology with a concentration in Philosophy from Columbia University in 2018 and an MSt in History of Art and Visual Culture from the University of Oxford in 2019.
Reja Wyss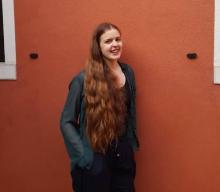 Reja Wyss is a DPhil candidate in Sociology at the University of Oxford. Her research focuses on the relationship between science, technology and politics, ranging from the situation of Polish academia under a populist government to scientific arguments in abortion debates or European climate politics. She has also recently worked for the Europe's Stories project, led by Professor Timothy Garton Ash, as an associate for the political science department at the University of Basel, and assisted with research at the Oxford Internet Institute. These projects explored a range of questions from young European identity, digital voter-politician interactions to online disinformation and hate speech. Starting from 2022, she will also explore some of these links together with the Swiss Young Academy on their 'Who gets heard?' project. Reja holds a BA degree in History and Political Science from the University of Basel, as well as an MPhil in Russian and East European Studies from St Antony's College, Oxford. She is also a member of the Swiss Study Foundation.
Ruihan Zhu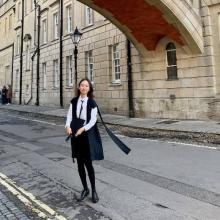 Ruihan Zhu is an MPhil student in Development Studies at Jesus College, University of Oxford. Her research interests include the political economy of development, sustainable development, and rural-urban linkages. Her current research focuses on the ontological debates around climate change and the critique of mainstream development ideas. For her MPhil study, Ruihan plans to study the impact of green transformation on local communities in China, especially its interconnection with gender equality, poverty reduction, and the digital economy. She used to work as a research assistant at the Institute of International Development Cooperation, CAITEC and graduated with a Bachelor's degree in International Politics (International Political Economy) from Peking University.