Faculty
Professor Mandakini Dubey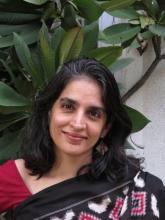 Mandakini Dubey is Assistant Professor of English and Instructor at the Centre for Writing and Communication at Ashoka University. Professor Dubey also conducts a writing seminar at Ashoka University's Young India Fellowship, which engages a long-time interest in creating a curriculum for critical thought and writing, tailored to the Indian context. She earned her Ph.D. in English (Victorian literature) at Duke University in 2003. She has taught several courses in academic writing as well as in Victorian, Anglophone and Postcolonial literature for many years, both as a graduate student at Duke and, since completing her Ph.D., at Drew University (New Jersey) and the Indian Institute of Technology, Delhi. Her interest in the instruction of academic analysis and writing has also been shaped by her experience as a tutor at the Duke University Writing Studio and, earlier, at the Mount Holyoke College Writing Centre. Her dissertation 'Esotericism and Orientalism: Nineteenth-Century Narrative Initiations' brought orientalist disciplines like philology and comparative religion into conversation with a range of narrative modes: classic Victorian literary prose and poetry, occultist writings by figures like Madame Blavatsky of the Theosophical Society, and translated Persian poetry.
Professor Sunil Khilnani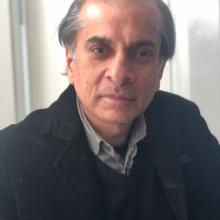 Sunil Khilnani is Professor of History and Politics at Ashoka University. Prior to that, he was Avantha Professor and founding Director of the India Institute at King's College London, and his previous academic positions include: Starr Foundation Professor and Director of South Asia Studies, Johns Hopkins University; Professor of Politics, Birkbeck College, University of London; Visiting Professor, Seikei University, Tokyo, and Visiting Professor, Princeton University. He has been a Research Fellow of Christ's College, Cambridge, a Leverhulme Fellow, and has held Fellowships at the Woodrow Wilson International Centre for Scholars, Washington DC, the Institute for Advanced Study, Berlin, the American Academy in Berlin, and, most recently, he was a Presidential Scholar at the Getty Centre in Los Angeles. His recent publications include Non-Alignment 2.0: a Foreign Policy for India in the 21st Century, Comparative Constitutionalism in South Asia, and Incarnations: A History of India in Fifty Lives, which accompanied his 50-part podcast and radio series broadcast on BBC Radio 4 and the World Service in 2015-16.
Professor Malvika Maheshwari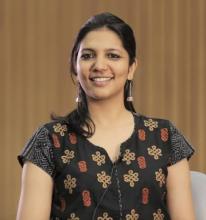 Malvika Maheshwari teaches political science at Ashoka University. She holds degrees in the discipline from Delhi University, Jawaharlal Nehru University, and earned her doctorate at Sciences Po's Centre for International Research and Studies (CERI) in 2011. Prior to joining Ashoka, Professor Maheshwari taught at Sciences Po, and was a research associate at the Centre for Policy Research, New Delhi. Her research lies at the intersection of political thought and art practice, especially as it relates to phenomena like violence, power, democracy and state capacity. Her first book, Art Attacks: Violence and Offence-taking India was published in 2019 by Oxford University Press.
Professor Ananya Sharma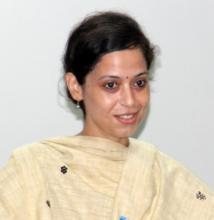 Ananya Sharma is Assistant Professor of International Relations at Ashoka University. Her principal areas of academic focus include International Relations theory, intellectual histories of the global south, disciplinary histories of IR, gender in IR, and more recently the implications of utopianism in the discipline of IR. Several of her research articles have been published in edited volumes and conference proceedings. Professor Sharma earned a PhD from the Centre for International Relations, Organisation and Disarmament, School of International Studies, JNU.
Students
Samayita Banerjee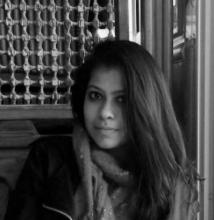 Samayita Banerjee is a graduate student at Ashoka University specialising in pre-colonial history, archaeology and heritage conservation. Her present research looks at the spatial history and archaeology of the deltaic/coastal region of the Ganga-Brahmaputra-Meghna delta, home of the largest mangrove forest in the world. She wishes to understand the nature of a fluvial riverine landscape through its material and epigraphic remains and how it was inhabited and depicted in pre-modern times. Samayita was a UNESCO-Sahapedia Project Fellow in 2017-2018, working on the problems of heritage protection and preservation of archaeological sites. She also conducts heritage walks around the monuments of Delhi whenever she can as a walk-leader at India Heritage Walks.
Malay Bera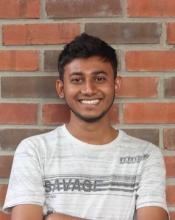 Malay Bera is a PhD student in English at Ashoka University, currently studying Folklore at the University of Tartu, Estonia as an ERASMUS (Dora Plus) visiting PhD student. His doctoral research explores the traces of cross-fertilisation between European and Indian folk/fairy tales. He is interested the practice of 'civilising' through children's literature and the nuances of the concept of 'civilization' vis-à-vis indigenous writing systems and knowledge traditions of both India and Mesoamerica. He holds a BA in English from the University of Calcutta and an MA in Linguistics from Jawaharlal Nehru University, New Delhi.
Sandeep Bhardwaj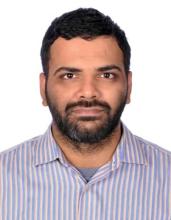 Sandeep Bhardwaj is a PhD student in History at Ashoka University. His current research explores the evolution of India's political, economic and conceptual relationship with the East Asia region (comprised of modern-day Northeast Asia and Southeast Asia) from the inter-war period to the 1950s. Particularly, it is interested in examining India's changing location in the conceptual geography of Asia as imagined by Indian elites as well as external actors. The project explores five themes: regionalism, decolonisation, trade, economic multilateralism and diaspora. Sandeep has a Masters in International Relations from University of Chicago. He was a foreign policy researcher at the Centre for Policy Research 2020 and has also worked as a journalist (and still regularly writes on South Asian history and Indian foreign policy in the Indian media), a think tank analyst, a documentary scriptwriter and a political organizer. He has co-authored the official history of the Kargil War for the Government of India, and regularly engages with various government agencies on issues of national security.
Rajvardhan Ghorpade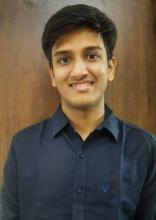 Rajvardhan Ghorpade is a third-year undergraduate student at Ashoka University, majoring in Political Science with a minor in International Relations. Currently, his research is interdisciplinary and he is interested in the amorphous boundaries between academic fields. More generally, his research interests lie in Western political theory and modern Indian intellectual history, particularly the nationalist movement for Independence and the making of the Indian Constitution. He is also a keen observer of contemporary politics and foreign affairs.
Dipanita Malik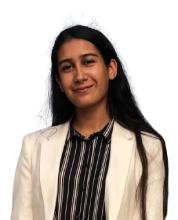 Dipanita Malik is a student in Political Science, International Relations and Media Studies at Ashoka University. Her research interests are interdisciplinary and holistic, with a focus on post-colonialism, gender studies, cultural populism, decision sciences, electoral studies, Indian politics and political thought, and aesthetics. In the past, she has worked on diverse projects based on political data and analysis, and her experience in research and teaching assistantship roles at her University contribute to her liberal arts education.
Anindita Mukherjee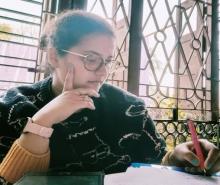 Anindita Mukherjee is a PhD student in English at Ashoka University. Her research focuses on the philosophy of literature, Classical Reception Studies, European Literature(s), Holocaust and Memory Studies and Continental philosophy. She holds a BA in English from Presidency University, Kolkata and an MA in English from Jawaharlal Nehru University. She has held fellowships at the Holocaust Research Institute in Royal Holloway (2021) and the United States Holocaust Memorial Museum (2021-2022). Currently, she is working on a research project and hopes to present her work at the University of Southern California in April 2022. Anindita is also a poet and writes in Bangla and English and is preparing her first manuscript on mythopoesis.
Samapan Saha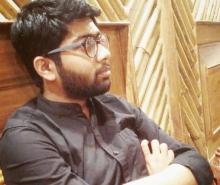 Samapan Saha is a PhD student in History at Ashoka University. His area of research focuses on food, colonial encounters, and identity formation in late colonial Bengal, and specifically on how local food habits in Colonial Bengal evolved with time, as well as how Imperial policies affected this evolution. He holds a BA in History from Scottish Church College, University of Calcutta, an MA in Modern Indian History from Jamia Millia Islamia, New Delhi, and an MPhil from Jamia Millia Islamia. His MPhil dissertation focused on the Bengal Famine of 1943, particularly the literature on migration and memory.
Vritika Sharma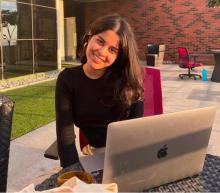 Vritika Sharma is a second-year undergraduate student at Ashoka University, majoring in Psychology with a minor in International Relations. She is interested in political psychology, particularly how individual and collective emotions affect foreign policy decisions.
Divya Wagle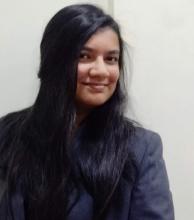 Divya Wagle is a third-year undergraduate student at Ashoka University currently pursuing a BA in Political Science with a minor in International Relations. A public policy and development studies enthusiast with a larger interest in IR, she is fascinated by the power of grassroots level innovation and policy in bringing about socio-economic empowerment and inclusion of the subaltern on a global scale. Her current research interests include employing critical theory in understanding systemic challenges to development in the global South.