A cluster of excellence at Freie Universität Berlin and the WZB Berlin Social Science Centre
Faculty
Professor Tanja Börzel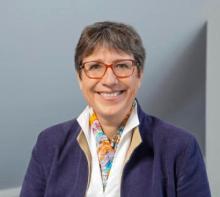 Tanja Börzel is a professor of political science and holds the Chair for European Integration at the Otto Suhr Institute for Political Science, Freie Universität Berlin. She is the director of the 'Contestations of the Liberal Script' cluster of excellence. Her research focus and teaching experience lie in the field of institutional theory and governance, comparative regionalism and diffusion. She mainly concentrates on questions of governance and institutional change as a result of Europeanisation as well as on the diffusion of European ideas and policies within and outside of the EU. The latter is part of her current research, which deals with compliance with EU norms and rules in member states, accession countries and neighbouring countries. Moreover, she is interested in how governance in and by the EU compares to other regional organisations. Her recent publications include amongst others: Why Noncompliance; Governance under Anarchy. Effective and Legitimate in Areas of Limited Statehood (with Thomas Risse) and The Oxford Handbook of Governance and Areas of Limited Statehood (with Thomas Risse and Anke Draude). Professor Börzel earned a Doctor of Political and Social Sciences degree from the European University Institute, Florence, Italy.
Professor Swen Hutter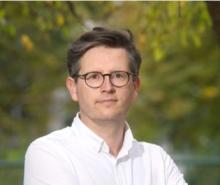 Swen Hutter teaches political sociology at Freie Universität Berlin and is Vice Director of the Centre for Civil Society Research, a joint initiative of Freie Universität and the WZB Berlin Social Science Centre. He is interested in the changing dynamics and structuration of political conflict in contemporary democracies. In particular, he is interested in how social movements and political parties interact in articulating and mobilising new societal divides.
Dr Christian Rauh
Christian Rauh is a political scientist in the Global Governance unit of the WZB Berlin Social Science Centre. His research and teaching interests lie at the intersection of EU studies, international relations and comparative politics. Besides decision-making in the European Commission, he is particularly interested in the public political debates about European and international institutions. His work aims to combine solid theory with innovative empirical analysis. Luckily, this often involves the more immediate gratifications of a little programming, quantitative text analysis, and data visualisation.
Professor Thomas Risse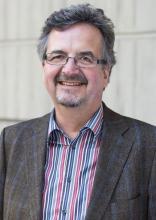 Thomas Risse is director of the Centre for Transnational Relations, Foreign and Security Policy at the Otto Suhr Institute of Political Science at Freie Universität Berlin. He acts as a co-director of the research college 'The Transformative Power of Europe,' as well as coordinator of the Research Centre 'Governance in Areas of Limited Statehood,' both funded by the German Research Foundation (DFG). He also serves on the executive board of the Berlin Graduate School for Transnational Studies (BTS) and on the executive committee of the Joint Master's program in International Relations. He is chair of the Social Science Committee of Science Europe, the association of research-funding and research-performing organisations in Europe. From 1997-2001, he was Joint Chair of International Relations at the European University Institute's Robert Schuman Centre for Advanced Studies and the Department of Social and Political Sciences in Florence, Italy. His previous teaching and research appointments include the Peace Research Institute Frankfurt, the University of Konstanz, Germany, as well as Cornell and Yale Universities, and the University of Wyoming. He has also held visiting professorships at Stanford and Harvard Universities. He received his PhD from the University of Frankfurt in 1987, after studying political science in Paris and Bonn.
Professor Gwendolyn Sasse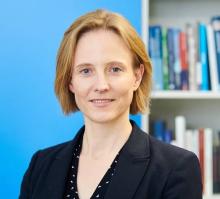 Gwendolyn Sasse has been the Director of ZOiS since October 2016. Since April 2021, she has been Einstein Professor for the Comparative Study of Democracy and Authoritarianism at the Department of Social Sciences of the Humboldt-Universität zu Berlin. Prior to that, she was Professor of Comparative Politics at the Department of Politics and International Relations and at the Oxford School for Global and Area Studies at the University of Oxford. She maintains her connection with Oxford as a Senior Research Fellow at Nuffield College. She is also a Non-Resident Senior Fellow at the think tank Carnegie Europe. Her academic career began with the study of history, Slavonic studies and political science at the University of Hamburg and led her to an MSc and PhD in political science at the London School of Economics. After that, she took up a post as Assistant Professor at the Central European University, and then as Lecturer/Senior Lecturer at the London School of Economics before moving to Oxford in 2007 where she became a full professor in 2013.
Professor Michael Zürn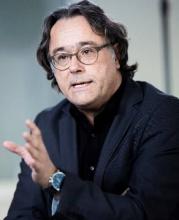 Michael Zürn is director of the 'Global Governance' research unit at WZB Berlin Social Science Centre and professor of International Relations at Freie Universität Berlin. Since 2019, he is the spokesperson of the SCRIPTS cluster of excellence, funded by the German Research Foundation. He was the founding rector of the Hertie School of Governance and director of the Special Research Centre on 'Transformations of Statehood' at the University of Bremen. He is member of the Academia Europeana and the Berlin-Brandenburg Academy of Sciences as well as of numerous editorial and advisory boards and has been a guest at several universities such as Harvard University and the London School of Economics. His main research focus is the emergence and functioning of inter- and supranational institutions and the normative tensions and political conflicts that these developments unfold.
Students
Zakaria Al Shmaly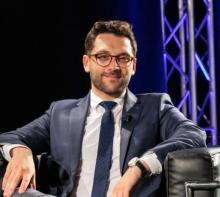 Zakaria Al Shmaly is currently an MA researcher at EUI and a PhD applicant at the Berlin Social Science Centre (WZB). His research interest is the intersection between EU foreign policy, political psychology, and digital governance. Currently, his research focus is the effect of context (local environment) on the political socialisation of refugees in Germany. Zakaria was born and raised in Syria, and studied Interior Architecture in Aleppo before moving to Europe to study Governance at the University College Freiburg and Transnational Governance at the European University Institute's School of Transnational Governance. He has worked with several international humanitarian organisations such as the International NGO Safety Organisation (INSO) in Turkey and Iraq, as well as the Norwegian Refugee Council (NRC) in Brussels before focusing on European Union affairs and working with the European Parliament's Secretariat of the Committee on Foreign Affairs (AFET).
Sarah George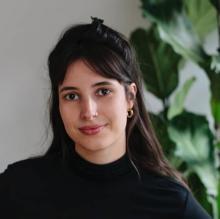 Sarah George is a PhD candidate at WZB's research group on 'Digital Mobility and Societal Differentiation'. Her research focuses on social inequalities in mobility in different spatial contexts. By looking at different countries and cultural contexts she aims to gain a better understanding of how specific political, economic, geographic and spatial framework conditions differently influence mobility. In doing so, she seeks to develop the perspective of spatiality in the social sciences, and contribute to an understanding of mobility as a foundational social practice that shapes political power relations and social justice. Before working at the WZB she finished her master's in political science at Freie Universität Berlin.
Greta Groß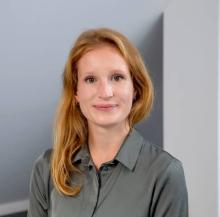 Greta Groß is a Research Associate at the Hertie School and a PhD candidate at the SCRIPTS cluster of excellence. Her research interests concern the interplay between psychology, politics and economics, such as the political psychology of crises (e.g. the coronavirus pandemic) and the link between political leadership, economics, and public trust and behaviour. She obtained her bachelor's in psychology from the University of Osnabrück and her master's in psychology from the University of Bonn – with a focus on forensic, occupational and political psychology, among others. She worked as a Research Assistant at the University Hospital and the University of Bonn and gained working experience in a business consultancy during her master's.
Thea Kirsch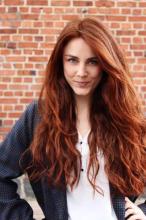 Thea Kirsch is a PhD candidate at the Berlin Graduate School for Global and Transregional Studies (BGTS) at Freie Universität Berlin and the Humboldt-Universität zu Berlin. Her research interests include digital technologies, border security, and state surveillance practices. She has been researching and developing projects on the socio-political challenges of digitalisation for several years, having worked at the Hertie School of Governance, for Fraunhofer, and other research institutions, as well as in the digital industry. Thea studied Political Science and Communication in Dresden, Montpellier, Boston, and Berlin. She holds a Master of Political Science degree from Freie Universität Berlin.
Valentin Krüsmann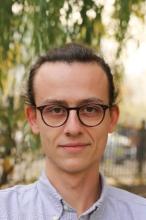 Valentin Krüsmann is a China-focused scholar, currently pursuing a PhD (Public Policy and Management) examining Chinese approaches to the Belt and Road Initiative in the regions of Eastern Europe, the Southern Caucasus and Central Asia. His research interests include Chinese foreign policy and development cooperation, China's economic and financial system as well as EU-China relations. Having grown up in China, he continues to be passionate about the country and its position within global affairs. Prior to beginning his PhD, he supported the European External Action Service's (EEAS) China department in Brussels and gathered experience consulting European private sector and public institutions on their China strategies, including in the domain of geopolitics. He has also supported the GIZ in Beijing. He has an MSc in Development Studies from SOAS, University of London as well as a BSc in Economics from the Vienna University of Economics and Business. He has also previously studied at Yonsei University in Seoul, South Korea and at Yunnan Normal University in Kunming, China. He speaks English, German and Chinese.
Nora Kürzdörfer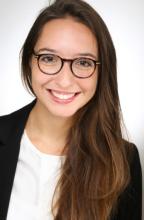 Nora Kürzdörfer is a PhD candidate at the Hertie School in Berlin and a doctoral researcher at the German Institute for Global and Area Studies in Hamburg. She is working for a SCRIPTS project led by Professor Amrita Narlikar and Professor Mark Hallerberg which deals with the Belt and Road Initiative and the response to it by other actors. In her PhD research, Nora specifically concentrates on the EU's reaction to the Digital Silk Road. She analyses how the EU is cooperating with non-European countries in times of power fragmentations and diverging interests. Nora is also interested in the interplay between trade and security, e.g. through the weaponisation of interdependence.
Jaša Veselinovič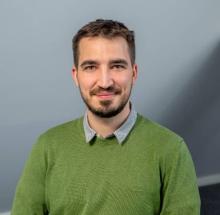 Jaša Veselinovič is a PhD candidate at the Berlin Graduate School for Global and Transregional Studies, FU Berlin where he works within the SCRIPTS cluster of excellence. He completed his Master's degree at the Vrije Univeristeit Amsterdam. Ever since, he has been interested in the role of worldviews and social forces in how and for what purpose foreign policies/grand strategies are (re)formulated. For his PhD thesis he is researching the role and influence of European foreign policy think tanks. He is focusing on transatlantic relations in the past decade and examining the activity of and interactions between think tanks in Germany, France, and Brussels. More broadly, his research interests include European integration, geopolitics, foreign policy, transnational class agency, and critical (international) political economy. By biographical necessity, he is also interested in post-socialist transitions and post-Yugoslav politics.
Mikhail Zabotkin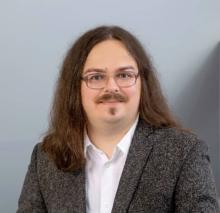 Mikhail Zabotkin is a PhD candidate at Freie Universität Berlin on the SCRIPTS cluster of excellence. He earned his bachelor's degree in Political Science from Moscow State Institute of International relations (MGIMO) and his double master's degree in International Relations from MGIMO, Freie Universität Berlin, Humboldt University of Berlin, and University of Potsdam. His current research interests include democratic backsliding and its causes in a comparative perspective, endogenous challenges to liberal democracy, contemporary varieties of illiberalism, as well as set-theoretic methods.