Faculty
Professor Demin Duan
Demin Duan is an Associate Professor in the Department of Political Science, School of Government, Peking University. His research fields include western political philosophy, Alexis de Tocqueville's political thought, contemporary continental political philosophy (especially French political philosophy), contemporary western theories of democracy, and political problems in modern China. Professor Duan received his BA in Law from Jinlin University in 2003, his MA in Law from Peking University in 2006, and his Ph.D. in Philosophy from the Catholic University of Leuven, Belgium, in 2011.
Professor Xiaoyu Lu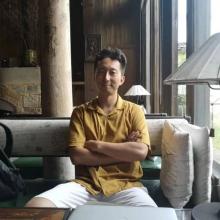 Xiaoyu Lu is an Assistant Professor at the School of International Studies at Peking University. His research focuses on international development, conflict and security, and political anthropology. His doctoral research was on global norm contestation and translation, based on an in-depth political ethnography of international institutions in China. The monograph titled Norms, Storytelling and International Institutions in China: The Imperative to Narrate was published in March 2021.
Students
Chenchen Hao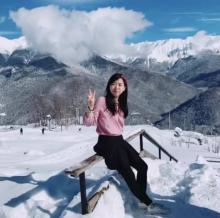 Chenchen Hao is a PhD student at the Institute of Area Studies, Peking University. Due to her interest in international economics and politics, she is currently focusing on Russia's energy policy and its international impact. Her research includes a variety of IPE topics such as the Nord Stream system project and the energy power of Russia, EU and Ukraine. As a native speaker of Chinese, she is also fluent in both English and Russian due to completing her undergraduate major in Russian; she completed her master's degree at RUDN University. Chenchen is also enthusiastic about volunteer work, having completed more than 300 hours.
Xuechun Tian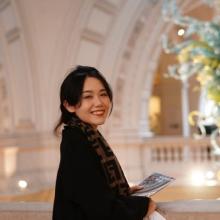 Xuechun Tian is currently a dual-degree master's student at Peking University and the London School of Economics in International Affairs. Her current research focuses on EU foreign policy, especially on the formulation and implementation of common EU foreign policy and its effectiveness. She additionally intends to examine the EU's pursuit of ethical foreign policy goals, such as promoting human rights and democracy. Alongside this, her interests also extend to public opinions in Europe and EU-Sino relations. After her graduation from PKU and LSE, Xuechun is planning to pursue a PhD degree.
Weiyan Xu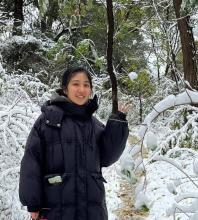 Weiyan Xu is a graduate student at the School of International Studies, Peking University. She is writing her thesis on beauty pageants, and is curious about European standards of beauty, noting that while Western standards are usually followed, they do also get challenged, and focusing on the change and continuity of attitudes towards these standards. Weiyan is also interested in the specific issues of how poor children and youth in high welfare countries spend their leisure time: what are the identities and experiences of these poor groups? How do those who feel marginalised react to the reality? How do ethnic minorities relate their ethnic identity to consumer culture? Weiyan completed her undergraduate thesis on what we can learn from the French-German textbook dialogue during the two world wars and thus how other former enemy countries could handle historical issues.
Yiqing Zhou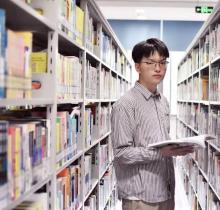 Yiqing Zhou majors in Translation and takes an interest in cross-cultural communication between China and Europe. He has been learning French as his second foreign language for over two years and has also recently begun to learn Spanish. Yiqing's research interests relate to Europe and China: ethnic minorities in European political circles and their identities, how the youth of China and Europe perceive the relations between China and the EU and what role young people can play in promoting mutual understanding and cooperation between China and the EU, how China and European countries support young people to work in international organisations and how they can learn from each other in enhancing communication among young people. Other topics he is interested in include literature and heritage preservation.
Jiangbin Zhu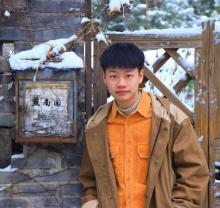 Jiangbin Zhu's research interests mainly include comparative political party research, democracy and populism, and left-wing thoughts, particularly in France. The main research methods he applies are case studies, comparative historical analysis and qualitative methods. Previously, he has conducted research on (a) political parties and elites in the process of democratisation and democratic backsliding in Central and Eastern Europe and (b) the relationship between Laclau and Mouffe's radical and plural democratic and populism. In the future, he intends to focus on left-wing political parties, left-wing thoughts, and their interaction in European countries.
Zhaowen Zhong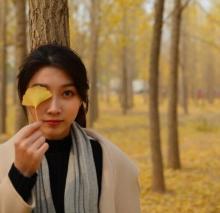 Zhaowen Zhong is currently a Master's student at the School of International Studies, Peking University. Her research interests include: countries/groups with common characteristics within the EU such as permanent neutral states; sports diplomacy; the role of sports in the construction of a common identity in EU Member States; the acceptance of naturalised players in China and EU; and the role of competitive sports in the recovery of war trauma. Zhaowen is a member of one of the 55 minority ethnic groups in China, called She(畲).