Faculty
Dr Veronica Anghel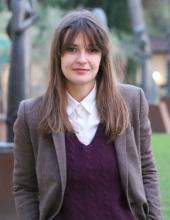 Veronica Anghel is a Max Weber Fellow at the European University Institute. Her research focuses on the challenges to democratic state building and party politics in post-communist Europe. Her project with the EUI is centred on the clashes between the intrinsic effects of formal and informal institutions and elite agency as critical junctures that lead to different outcomes of democratisation. Currently, she engages in the academic debate regarding the perceived democratic 'backlash' of CEE post-communist states and aims to publish on this topic. Previously, Dr Anghel held fellowships at Stanford University (Fulbright), Johns Hopkins University's School of Advanced International Studies, the Institute for Human Sciences Vienna, the Institute for Central Europe Vienna, the University of Bordeaux and the Institute for Government in Vienna. She received her Ph.D. summa cum laude from the University of Bucharest in co-direction with the University of Bordeaux for her thesis 'The Formation of Coalition Governments in Romania: Patterns Behind the Drift'. Her research has been published in East European Politics and Societies, Government & Opposition, Survival and edited volumes with Oxford University Press, Macmillan and ECPR Press. She is also an editorial fellow for Government & Opposition. Dr Anghel has also worked as a foreign affairs advisor for the Romanian Presidential Administration and the Romanian Senate. 
Dr Tatyana Bajenova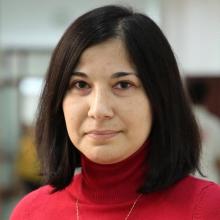 Tatyana Bajenova is a Max Weber Fellow at the European University Institute. During the period of this fellowship, she will work on a research project analysing the role of universities in the EU's science diplomacy. Before joining the EUI, she was carrying out her postdoctoral research project at the University of Lausanne, exploring the role of Swiss universities in science diplomacy, funded by the Swiss Government Excellence Scholarship, and her Ph.D. project dealt with European think tanks and their influence on EU institutions. Her wider research interests research interests include internationalisation of research, higher education and public health sectors; lobbying and use of expertise in EU policy-making; the role of non-state actors in transnational governance, as well as public and science diplomacy. Dr Bajenova received her Ph.D. in Political Science from the École Normale Supérieure de Lyon (France) in the framework of the European 'Universities in the Knowledge Economy' project, funded by the FP7 – Marie Curie Actions.
Professor Stephanie Hofmann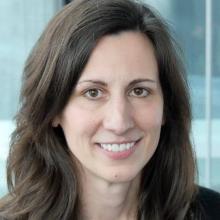 Stephanie Hofmann holds the Joint Chair in International Relations between the Department of Political and Social Science and the Robert Schuman Centre of Advanced Studies. She is also director of the Europe in the World research area at the Robert Schuman Centre. She is currently on leave from the Graduate Institute of International and Development Studies, where she is Professor in International Relations and Political Science. Most of her research revolves around densely institutionalised spaces (also called regime complexes), variegated institutional expressions of multilateralism, national preference formation on foreign and security policy issues and global ordering processes. In terms of issue areas, she mainly focuses on crisis management and cyberspace, but is also interested in the nexus between security and economic policy issues. While she has worked a lot on European and transatlantic institutions, she also has started researching the AU, CSTO, SCO, OAS and the UN. Professor Hofmann holds a PhD in Government from Cornell University in 2009. Her work has been published, among others, with Cambridge University Press and journals such as Cooperation and Conflict, European Journal of International Relations, International Affairs, Journal of Common Market Studies, Journal of Conflict Resolution, Journal of European Public Policy, Journal of Strategic Studies, Journal of Peace Research, Perspectives on Politics, and West European Politics.
Professor Erik Jones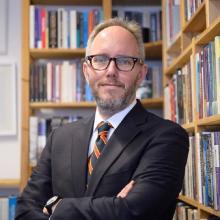 Erik Jones is Director of the Robert Schuman Centre for Advanced Studies at the European University Institute. He is also Professor of European Studies and International Political Economy at the Johns Hopkins School of Advanced International Studies (SAIS) – from which he is on extended leave. Professor Jones is author of The Politics of Economic and Monetary Union, Economic Adjustment and Political Transformation in Small States, Weary Policeman: American Power in an Age of Austerity (with Dana H. Allin), and The Year the European Crisis Ended. He is editor or co-editor of books and special issues of journals on topics related to European politics and political economy including The Oxford Handbook of the European Union and The Oxford Handbook of Italian Politics. Professor Jones is co-editor of Government & Opposition and a contributing editor of Survival. His commentary has appeared in the Financial Times, the New York Times, and other major newspapers and magazines across Europe and North America.
Dr Gözde Kılıç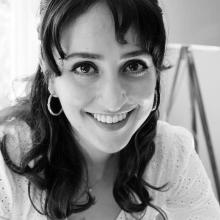 Gözde Kılıç is a Max Weber Fellow at the European University Institute. She is a scholar of cultural studies, and during her fellowship she will initiate a new project that offers a genealogical study of love in Turkey's modern history by tracing the transformations the concept underwent in the Ottoman/Turkish imagination in the early twentieth century.
Some of the questions that inform her project are: How did Ottoman intellectuals forge a modern understanding of the individual as an autonomous agent? How was the language of gender, sexuality, and desire reconfigured during this process? How was the construction of new individual and collective identities embodied in the changing meanings of love? At the European University Institute, Dr Kılıç aims to produce a monograph on the history of psychiatry and psychoanalysis in Turkey that focuses on the intersections between gender, sexuality, medicine, and nationalism. As she spent more than half a decade in North America during her graduate studies, it will be her first time extending her work to a European setting – she obtained her Ph.D. in Cultural Studies from Trent University in Ontario, Canada (2017). Her dissertation engages in a psychoanalytic interpretation of the crisis of paternal authority within a theoretical and literary-historical framework.
Professor Kalypso Nicolaïdis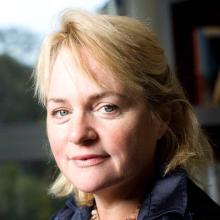 Kalypso Nicolaïdis is Professor at the School of Transnational Governance and Professor of International Relations at the University of Oxford. Previously, she was Associate Professor at Harvard University's Kennedy School of Government. She is chair of Southeastern European Studies at Oxford and a Council member of the European Council of Foreign Relations. In 2012-2013, she was Emile Noel-Straus Senior Fellow at NYU Law School. In 2008-2010, Professor Nicolaïdis was a member of the Gonzales reflection group on the future of Europe 2030, set up by the European Council. She also served as advisor on European affairs to George Papandreou in the 90s and early 2000s, the Dutch government in 2004, the UK government, the European Parliament, and the European Commission, OECD and UNCTAD. Professor Nicolaïdis has published widely on international relations, global governance, trade ethics, law and democracy promotion, as well as the internal and external aspects of European integration in numerous journals. Her latest books are Exodus, Reckoning, Sacrifice: Three Meanings of Brexit, The Greco-German Affair in the Euro Crisis: Mutual Recognition Lost? (co-authored with Claudia Sternberg and Kira Gartzou-Katsouyanni, and Echoes of Empire: Memory, Identity and Colonial Legacies (edited with Berny Sebe and Gabrielle Maas).
Dr Marius Ostrowski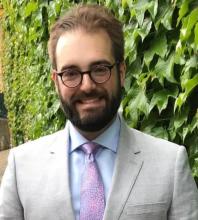 Marius Ostrowski is a Max Weber Fellow at the European University Institute, with research and teaching interests in social and political theory and intellectual history. His research specialism is the study of ideologies, in particular how ideologies gain influence among the general population. His current work focuses on two historical case-studies: the emergence of social democracy as an independent ideology in the early 20th century; and the rise of Europeanist movements during the interwar period. During his time as a Max Weber Fellow, he will be working on a research project uncovering 'roads not taken' over the course of European unification, examining competing visions of European unity put forward during the immediate prehistory of the European project (1919–57). Marius completed his D.Phil. at the University of Oxford in 2017, with a thesis exploring how ideology shapes the way in which public opinion is formed and expressed. Between 2013 and 2020, he was an Examination Fellow in Politics at All Souls College, Oxford, and in 2019 he was a Visiting Fellow at the EUI's Department of Political and Social Sciences. He also holds an M.Phil in Political Theory and a B.A. in Philosophy, Politics, and Economics, both from Oxford.
Dr Anja Thomas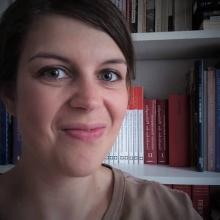 Anja Thomas is a Max Weber Fellow at the European University Institute. Her research studies the link between Europeanisation and national elite's discourse on the future trajectory of European integration. At the EUI, she will be studying the emergence of different clusters of parliaments in the EU in which MPs share the same role understandings.  From a more theoretical perspective, she is interested in the question of how sociological approaches, in particular Max Weber's 'old' institutionalism, help better to understand institutionalisation and deinstitutionalisation processes in the EU and their effects. Dr Thomas holds a doctoral degree from Sciences Po in Paris and the University of Cologne. Before coming to the EUI, Anja was a postdoctoral fellow at the Department of Politics and International Relations (DPIR) of the University of Oxford, where she is affiliated to the Maison française d'Oxford and Nuffield College. Her book Assemblée nationale, Bundestag and the European Union. The micro-sociological causes of the European integration paradox, drawn from her award-winning PhD thesis, was published in autumn 2019. Dr Thomas is also a member of the 'expert group on national parliaments in the EU architecture' at the EUI's School of Transnational Governance. She has taught extensively on all levels of the curriculum on issues linked to the EU's polity and governance, comparative politics and political science approaches and methods in university institutions in France, Germany and throughout Europe, most recently in the European Affairs Masters at Sciences Po Paris and the University of Nantes.
Students
Jan Becker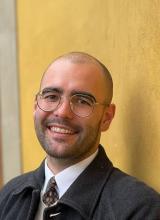 Jan Becker is a PhD student at the Department of History and Civilisation at the European University Institute. In his research, Jan investigates the global entanglements of medicine, racism, and Christian faith. More specifically, he analyses the medical approaches French and Dutch missionaries employed in South-East Asia. He argues that their patients significantly shaped the missionaries' scientific and religious theories explaining the origin and the meaning of human difference. In these intercultural encounters, environments, climates, and human bodies were pivotal in negotiating the notion of race. Jan's research interests thus include global history, colonialism, imperialism, globalisation, the history of science and medicine, environmental history, and the global history of Christianity. Previously, he studied for a BA in History and Sport & Physical Education at the University of Münster. In 2020, he continued with an MA in Colonial and Global History at Leiden University from which he graduated cum laude and with honours. Parallel to his studies, Jan has completed internships at research institutes in Paris, London, and Munich.
Andrew Fallone
Andrew Fallone is a Master's student at the European University Institute School of Transnational Governance, focusing on clandestine border crossings, human smuggling, social capital, and the impact of migration management policies. He currently also researches with the International Centre for Migration Policy Development and the Centre for European Policy Studies. Before joining EUI, Andrew completed a fellowship with the German Bundestag and U.S. Department of State, researching the market for human smuggling. Andrew also previously worked with the United Nations, the General Delegation of Palestine to the United States, and the Embassy of the Principality of Liechtenstein, among other organisations.
Pengheng Ma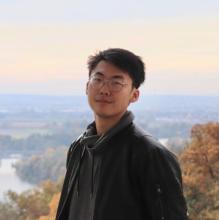 Pengheng Ma is a second-year Master's student at the European University Institute School of Transnational Governance. His recent research interests have focused on Chinese BRI projects in the Balkan countries, especially Greece. Pengheng earned a Bachelor's degree in International Relations from Beijing Foreign Studies University. In the summer of 2021, he interned in the Eliamep, a think tank in Greece. He also interned with NDRC as a research assistant for two years on Chinese BRI. In addition, he has a long-term follow-up on India's domestic affairs and foreign policy, co-composed more than 60 issues of the semi-monthly South Asia Political Briefing.
Gabriele Marcon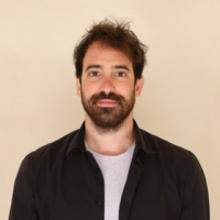 Gabriele Marcon is a PhD student at the Department of History and Civilisation at the European University Institute. He is an early modern historian whose interests lie at the intersection between labour history and the history of science. His research offers new insights into the mobility of workers and the construction of scientific expertise in early modern Europe. His doctoral dissertation – titled 'Transnational Expertise. German miners in Renaissance Italy' – builds on a comparative study of the mobility of German miners to the Republic of Venice and the Duchy of Florence with the aim to uncover the relationship between labour mobility and the circulation of knowledge across early modern extractive economies. He intends as his research moves forward to explore the circulation, adaptation, and contestation of scientific expertise across Europe, the British Empire, and the Iberian World from a global and comparative perspective in the period 1500-1800.
Rouven Symank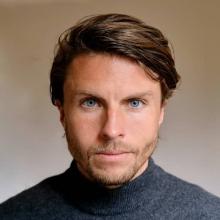 Rouven Symank is a PhD student at the Department of Political and Social Sciences at the European University Institute. His research aims to understand the dynamics of solidarity during economic and political crises from a genealogical perspective. His PhD thesis examines how concepts of solidarity emerged as distinct response to modern forms of crisis, how social solidarity has a profound relation to the concept of debt, and how a political theory of solidarity can inform policy debates in the EU, and critical approaches to International Relations and European Studies. His wider research interests include theories of culture and social change, and post-colonial approaches in Political Philosophy. Rouven completed an MA in Cultural Theory and History at Humboldt University Berlin, an MSc in Political Sociology at the London School of Economics, and a BA in Comparative Literature at Free University Berlin. This training allows him to engage with contemporary political and cultural phenomena drawing on an interdisciplinary and historically informed approach. In spring 2021, Rouven was a visiting researcher at the Department of Political Science and International Relations at the University of Oxford. He also has work experience in management consulting and with the United Nation's Department of Economic and Social Affairs (UNDESA) in New York. Currently, he is a visiting researcher at the University of California, Berkeley.
Sarah Tegas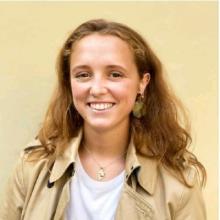 Sarah Tegas is a first-year Master's Student in Transnational Governance at the European University Institute. Her research interests lie in the transformative changes required to pursue the ecological transition, from regenerative economics, participatory democracies, cities, citizenship education and alternative ways of living inspired by First Nations' cultures. She is also passionate about the European Union, its various modes of governance, inherent flaws and high potentials, the challenge of populism, and political disengagement. Sarah studied Politics and International Relations as an undergraduate in Manchester before coming to the EUI. Over the past two years, she has also been an active member of Volt Europa, a pan-European political movement and party, seeking to reconnect citizens with the EU and transform it with a bottom-up approach.
Jordy Weyns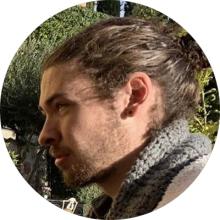 Jordy Weyns is a PhD student at the Department of Political and Social Sciences at the European University Institute. His thesis examines trade policy under conditions of increased (geo-)politicisation. Some of his key research interests include institutional theory, political economy, and multilevel governance. Previously, Jordy graduated in International Relations and Diplomacy and in Political Science from the University of Antwerp.
Lukas Wiehler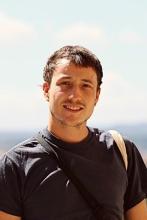 Lukas Wiehler is a Master's student with joint affiliation at the European University Institute School of Transnational Governance and at the Hertie School of Governance in Berlin. His research interests lie in European Politics and regulation of tech companies and Artificial Intelligence. Previously, Lukas completed his undergraduate studies in Liberal Arts and Sciences, with a focus on European Affairs, at the University of Freiburg's University College and Boğaziçi University in Istanbul. He has also worked with the German Social Democratic Party, the State of Baden Württemberg, and the German Association of Labour Unions.